Optimizing Your Website For SEARCH ENGINE in 2021
Imagine if your website shows up in the first pages of the Search Engine Result Page (SERP) for related or relevant keywords search. It gives you the privilege to get high website traffic and create exposure to your brand through organic search. But it can only be made possible through proper Search Engine Optimization (SEO) setup.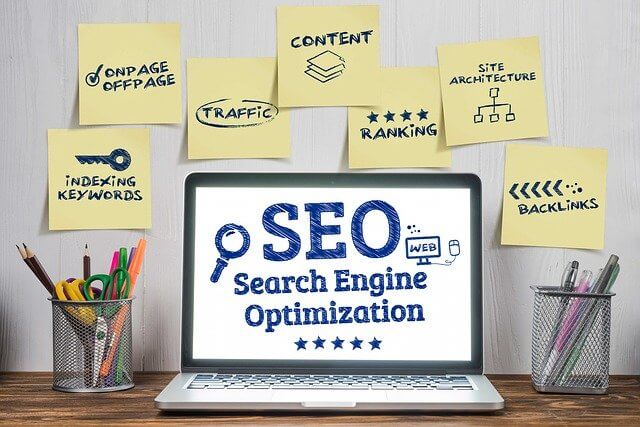 What does SEO mean?
SEO stands for Search Engine Optimization. It's the process of increasing your website visibility on the search engine results page. It can help your business or brand become more discoverable.
This article is going to give you insight on how to optimize your website for it to be SEO-friendly.
Why SEO is Important
SEO is a very significant part of digital marketing. Currently, trillions of searches are being carried out daily on search engines with the intent to find information about products or services.
Search is usually the primary source of digital traffic for brands and it complements other marketing channels. Strong visibility and ranking in search results than your competition can have a tangible impact on your bottom line.
5 Simple Steps To Optimize Your Website For Search Engine
Analyze the content on your website: Your first step to SEO is to analyze your website and determine what changes, if necessary, are needed. The content on the webpage which you need to rank on search should reflect the relevant keywords used.

Review your competitor's website(s): You have to research and know your competitors in the industry. The knowledge of who your competitors are gives you a better understanding of what directions and steps to take. Spy on them and check out how they were able to rank well. These will give you an insight and guide you on the right pedestal.

Research keywords: Identifying keywords or frequently searched terms that are relevant to your content is required for a proper SEO setup. Your keywords may be words related to your brand, business, specific webpage, or blog post. It is important to use research tools to get relevant keywords that will help you rank well on Search Engine Result Page (SERP). Moz and Ubersuggest are freemium keyword research tools that can help you find keywords related to your business.

Create Great Content: We often hear that content is king – yes it is. Written content is very important in SEO ranking. As such, fill your website with a combination of useful, informative, enlightening, and entertaining content meant for real human consumption, not bots.
Posting relevant content will help your website show up on more searches, therefore, when approaching written content, you must always keep your keywords in mind. Use your keywords as a springboard for content ideas. Also, you should avoid the use of pop-ups that covers your website content. It can prevent visitors from getting a glimpse of what your content is all about.

Quality Backlinks: Backlinks are an essential factor in improving your website rank. Basically, when high-quality sites link to yours, Google interprets the link as a sign of your site's credibility. As you build a solid backlink profile, your page will climb the ranks.
These days, everyone uses search engines like Google and Bing to search for things online. About 80% of online searches result to direct sales or in-store visits. As such, you need to continually optimize your website and stay ahead of the search curve, which should be the priority of any business owner.
Want to rank well in search results today? Follow the steps above or contact us.